HEATING, AIR CONDITIONING, & PLUMBING MAINTENANCE IN YUCAIPA, REDLANDS, PALM DESERT, CA AND THE SURROUNDING AREAS
Russell's Heating and Air Conditioning is proud to be providing heater & air conditioning maintenance to our customers in Yucaipa, Redlands, Palm Desert, Highland, San Bernardino, Loma Linda, Banning, Beaumont, Palm Spring, Thousand Palms, Indio, Colton, Rialto, Cabazon, CA, and the Surrounding Areas. All of our technicians are trained and certified so you can rest assured that you are putting your maintenance project in the right hands. Contact your local experts today!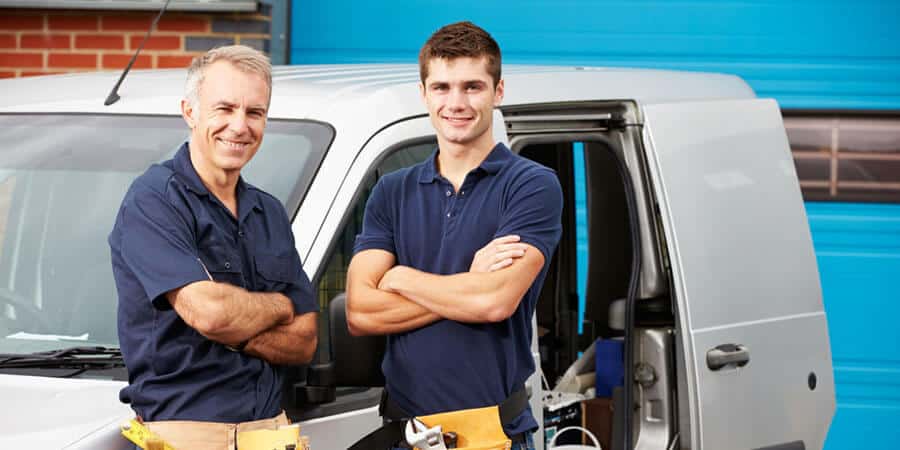 A/C Maintenance Includes:
Cleaning or replacing your filter as necessary
Check A/C Refrigerant/Freon level and adjust properly
Check and clean condensate drain
Check operation pressure for proper refrigerant/Freon charge
Check and adjust airflow for proper temperature drop and rise
Check and re-calibrate thermostats
Check voltage and amperage on motors
Lubricate outside fan/motors as necessary
Check all electrical connections
Energy conservation tips:
Install a programmable thermostat to help automatically regulate your home temperature.
Keep your air conditioning system tuned-up to operate at maximum efficiency.
Clean or replace your furnace filters regularly.
Heater Maintenance Includes:
Light and adjust pilot (non-electric)
Inspect the main firebox
Inspect blower wheel
Clean or replace the filter
Inspect the main burner for cleanliness
Inspect cabinet for air leakage
Adjust main burners for proper flame
Lubricate blower bearings
Visually inspect flue
Safety checks of high temperature/limit switch
Safety inspection of the heat exchanger for leaks
Inspect fan belt
Check gas valve
Plumbing Maintenance Includes:
Test and Inspect water heater operation and components
Flush and drain water heater to remove sediment
Inspect all pipes and water connections
Inspect all accessible drains and drainage
Inspect and test all faucets
Test water pressure for the whole house
Complete and review inspection checklist for water heater